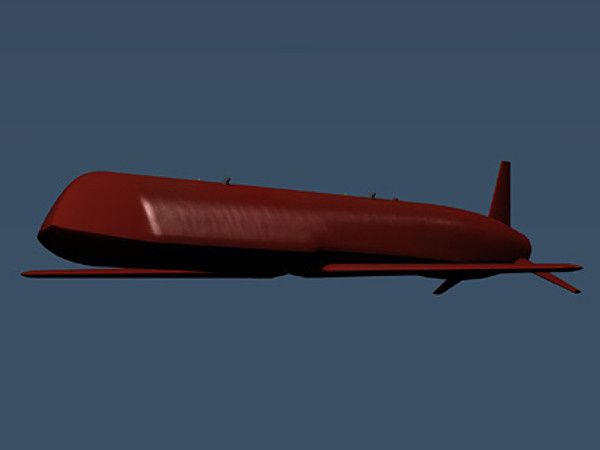 Sept. 27, 2012
Russia is readying for service new cruise missiles designed to carry nuclear or nonatomic warheads, RIA Novosti reported on Wednesday.
The conventionally tipped Raduga Kh-101 should become operational next year, the newspaper Izvestia quoted a Russian air force insider as saying. Its designed maximum flight distance of 6,000 miles would provide the service's long-range aviation branch for the first time with an extended-distance missile able to hit targets with high accuracy.
The Kh-102, a nuclear-ready version of the missile, is also due to begin operations.
Both forms of the cruise missile would be significantly larger and carry more massive payloads than the existing Kh-555 missile, meaning they could only be loaded onto the hulking Tu95MS and Tu-160 bomber aircraft. The Kh-555 will remain loaded onto the smaller Tu-22M3 aircraft.
Meanwhile, the Russian Baltic Fleet conducted a flight trial of a short-range Tochka ballistic missile in the Kaliningrad region, Interfax reported on Wednesday.
"The missile flew along a ballistic trajectory and hit the simulated enemy command post. Strike accuracy was 97 percent. Burst area was about 7 hectares," according to a release from the Western Military District.
The Tochka has a flight range of about 75 miles, according to previous reporting. The missile can be loaded with conventional, nuclear or chemical warheads for use against aircraft facilities, ammunition storage sites and other locations. It is believed to have been used during the conflict in Chechnya.
Russia has previously threatened to deploy short-range Iskander ballistic missiles in the Kaliningrad if no compromise can be reached with NATO and the United States regarding their plans for a European missile shield. Moscow says it worries the system ultimately poses a threat to its long-range nuclear force, while the military alliance says the shield is intended to counter missile strikes from the Middle East.
http://rpdefense.over-blog.com/article-russia-preps-nuke-ready-cruise-missile-110622495.html